Dare to Connect WE-LAB
With Placida Gallegos, Steve Schapiro, Sharmayne Arrington, Jennifer Cornish, Pam Emerson, Pamela Hopkins, Mari Kong and Raymond Neal
August 17 - 21, 2022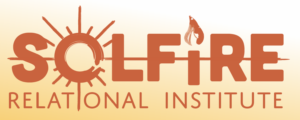 This interactive workshop with the Solfire Relational Institute will create a space to explore and support our capacity for a "we-space" that embraces our differences and maximizes our practice in connecting with each other across those differences with curiosity and fierce love. 
The workshop begins on Wednesday afternoon, August 17 with arrivals before dinner and ends at noon on Sunday, August 21, with lunch available before departure. 
Are you drawn to engaging with others across racial, generational, ethnic, gender, religious, and class differences in ways that account for inequitable power relations and structures? 
Do you desire to experience novel ways of being together in complex and divisive times? 
Do you yearn to belong to a relational, supportive, diverse, and loving community where we attend to individual, intergroup, collective, and social transformation?
Are you willing to imagine and practice racial and generational healing – beyond our current definitions and experience of personal and collective trauma?
Are you ready to take your own work to the next level by experiencing an immersive, intense and potentially life-changing 5 days?
If you answered yes to any of these questions, then consider joining us for this learning laboratory. This will be a space and time for courageous practice in daring to connect across our multiple differences and to renew our individual and collective spirit. It is our hope that this process can deepen your self-awareness, generate transformational change, and support mutual growth and awakening. We recognize that discomfort is a necessary ingredient in deep change and learning. We strive to co-create brave space, challenging the mythology that cross-race conversations can ever be truly "safe" for anyone. Instead we choose to boldly join and lean in together.
Individualism is prized in many societies. So is self-sufficiency. We believe that these ways of being are toxic for individuals, organizations, and communities. They lead to cultures of isolation and scarcity. We need more interconnected ways to be together. , In this session we will practice decentering whiteness and creating an environment where we balance challenge and support, using a wide range of experiential and embodied practices to complement our intellectual/conceptual ways of knowing. This gathering is to explore and support our capacity for a "we-space" that embraces and maximizes differences. 
In our activities and dialogue we will:
Move systematically through different "levels of system" from Individual, interpersonal, intergroup, and collective ways of being.

Amplify and lean into group differences present in the community

Experience real-time highly interactive embodied engagement

Experiment with living and being together in "we-ness"

Practice fiercely loving each other across our differences with kindness and candor

Engage in embodied, mindful, and creative practices to feed the soul and renew the spirit

Intentionally practice the elements of relational culture as antidotes to the culture and practices of white supremacy
Pace of our time together:
Structured and unstructured time

Intentional personal reflection

Play & fun

Creative work

Small group time

Time in nature

Embodied practices
Read Daring to Love Fiercely, an interview with members of the leadership team.
What people are saying about Dare to Connect WE-LAB
"This workshop is an amazing opportunity to do deep work around the ways racism and racial injustice harms us all. It offers a safe and catalytic container to work directly on the ways that we are socialized into racist and unjust systems of oppression. It provides pathways for healing, growth, truthfulness, and reconciliation, opportunities to develop skills and capacities for anti-racism, and supports the development of community across racial divides."
"This week will break you down and build you up in ways you don't expect. It was a transformative experience that I will remember for the rest of my life. The relationships, tools, and deeper understanding of myself will stay with me for years to come."
"Go. Even if you feel too white. ESPECIALLY if you feel to white. If you feel you aren't black enough. If you feel you are mixed but you can't claim that part of you anymore because you disinherited it sometime way back when. GO. ESPECIALLY if you feel confused and out of place about your place but you know work needs to be done and something needs to be reclaimed. 
You will have highs and lows. Your confusion will be amplified and then you will get some true clarity. You will walk out feeling more whole, less apologetic, and ready to do some good bold radical peace work. Prophetic work. I'm telling you. Go."
"As a woman of color, I'm already pretty tired of having the same circular conversation about race. I'm glad the organizers encouraged me, and I trusted them enough to take a chance with it. It's hard to explain in words, but it's not that same circular conversation…. For me, it turned out to be a real container for personal transformation and liberation in how I relate to race and oppression."
"A retreat designed for deep personal work and active interaction. The design builds connection effectively using small and large groups. The leadership team is actively engaged in the work and creates experiential learning processes over didactics. Love, acceptance, fierce truth, and gratitude abound."
"My time with my Dare to Connect community has crystalized for me that learning and growing in community is critical for our way forward on this planet. AND it will be very, very difficult. AND we are worth it.  " 
"If you want to make a difference in the social justice and equity space by understanding yourself and others better, this is the event for you. You will be inspired, challenged, and supported to heal communities towards a heart-centered universe."
"From the moment I walked into the meeting hall I felt love – tangible and active, not mushy. I was welcomed, oriented and could join in easily. Each day was laid out at the beginning of the day and the leaders were at ease with making changes as needed. "
"This was a transformative experience for me.  It FORCED me to acknowledge how white supremacy shows up in my life and more importantly the toll it has taken on my mental health over time.  It provided me a moment to "pause" and have a real deep conversation with myself about the actual impact —to reflect – to connect the dots and to grieve."
"This is a brave environment to work on self, community, and WE space.  It is a great space to self-reflect about how you show up in the world and to learn with others about structural inequality.  It is one thing to read about racism/anti-racism in a book but to be put in a group of random strangers and put the work in action is a whole different experience. "
"My confidence was strengthened.  My WILL to keep pressing on was fortified.  I came to the Dare to Connect experience in a "broken" mental state.  It's been so hard coping with all the heightened racism and re-lived trauma.  However, the fact that we were talking about these type of issues in "real and authentic ways energized me to face my own contradictions and sources of internal conflict.  I had some real hard conversations with myself out there and am grateful for the answers that came.  I have been walking more boldly in my TRUTH since returning home."
"My comprehension of white supremacy is greatly expanded, and the process created the chance to see my lack of awareness. Feedback is powerful, truthful and always spoken with love.  I get it: as a white person, white supremacy is in me, has permeated my life of privilege. It is more insidious than I could have imagined. No need to deflate into a puddle of despair, rather I am motivated. This defines my work going forward." 
"You can't actually prepare for this, so just show up with mind and heart open."
Faculty