Relate, Reflect, Renew
With Gregory Flynn and Shannon Patterson
October 6 - 9, 2023
A Connection Works Retreat at the Whidbey Institute
Building on the themes of our two previous retreats—Renewal and Resilience—we want to invite you into an exploration—and direct experience—of Relating.
We are always — consciously and unconsciously — relating to ourselves, to one another, and to our world. Our ways of relating strongly influence and shape our lives — for better and worse.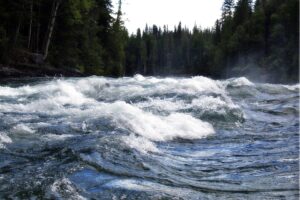 And yet, in our fast-paced, hustle-driven world, we rarely have the space to reflect on how we are relating.
Are we relating in ways that feel aligned with who we are? Wait, are we even feeling connected to who we are? 
What do we want in our relationships? What do people want from us? How do these two questions relate? 
How do we want to relate to the world around us? How does tending to our inner world support our ability to relate to our outer world in healthier ways?
So much is happening under the surface — under the surface of our busy-ness, under the surface of our thoughts and actions, under the surface of our relationships, under the surface of how we orient towards the world around us.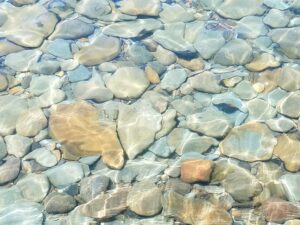 Getting out of the "rapids on the surface of our lives" — if only for a weekend — gives us the chance to connect with the "calm currents in our depths". 
It might feel like there is nothing but chaos and confusion all the way down but there is grounded clarity within you.
Give yourself the gift of (re)connecting to it. Relating from that place in you changes everything. For the better. 
Give yourself the gift of stopping for a couple of days. 
Give yourself the gift of being in nature.
Give yourself the gift of listening to yourself and others.
Give yourself the gift of being supported to rest, reflect, relate, and renew. 
Please join us on retreat. 
---
About Connection Works
We are a coaching, training, and consulting company that helps business leaders clarify organizational purpose, shift culture, improve team performance, and develop their people. At the center of this work is helping leaders, teams, and employees build their inner capacity to better navigate all the tricky human dynamics that come along with working and living in our complex and busy world.
Outside of organizations, we help create spaces for humans to connect with one another and support each other's growth through generative dialogue.
Faculty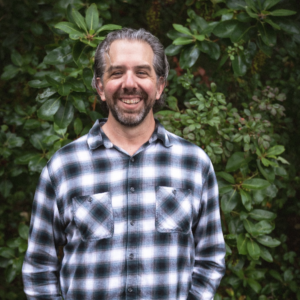 Gregory Flynn
Gregory Flynn is a partner in Connection Works. He's a coach, a facilitator, and a collaborator to those who are interested in a journey of personal and professional development. He began working in leadership development, facilitation, and coaching more than fifteen years ago in the non-profit field, supporting people as they found their voice at work. He's since expanded his work to include the private and government sectors in both internal roles and as a consultant. He especially loves working with people – individually and collectively – who are in a state of transition. And, hey, these days, who isn't?…
Learn more about Gregory Flynn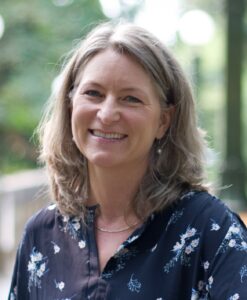 Shannon Patterson
Shannon Patterson is the founder of Connection Works. Her passion is to help people navigate "the complexity in here" and "the complexity out there" by deepening their connection to themselves, each other, and the work they do.  Whether that complexity is a personal leadership challenge, a team's tricky dynamics, or shifting an organization's culture, she helps bring more clarity to the complexity people face by helping them understand what's happening beneath the surface. Shannon draws on her experience and education in leadership and organizational development as well as her variety of professional experiences – ropes course instructor, yoga teacher, university…
Learn more about Shannon Patterson