Esalen® Massage Professional Training – Session One
With Peggy Horan and Dean Marson
September 26 - October 3, 2023
This retreat (offered as two immersive 8-day modules) is a guided, transformational journey via Esalen Massage, a renowned presence-based approach to touch developed over the last 60 years in Big Sur, CA.
Whether you are a seasoned practitioner or a newer bodyworker, in this workshop you will be given tools to expand your capacity for skillful and heartfelt touch by exploring the interface of technique, improvisation, and intuition.
A journey deep into the self, in right relationship with others, Esalen Massage will profoundly transform your ability to be present, your quality of touch, and your power to share safe, healing touch.
What is Esalen Massage?
​Esalen Massage applies principles of mindfulness to bodywork, offering up a holistic body-mind-spirit experience on the massage table. Through oil application with light to medium pressure and slow rhythmic strokes, the practitioner evokes awareness, a sensory "coming home." The practitioner follows rather than leads, and adds deeper detail work to untangle stressed muscles, integrating each release into the surrounding tissue and the whole body. Assisted movement or stretches can be applied to free up old holding patterns, and frequent pauses give time for assimilation, energetic re-balance, and a sense of well-being. (from the Esalen website)
Guided by senior Esalen teachers with decades of teaching experience, you will explore different areas of the body each day, applying a variety of massage techniques to address tension, holding patterns, and injuries, all within the holistic framework of Esalen Massage. Daily experiential learning also include sensory awareness, mindful embodiment practices (e.g. mediation, tai chi, yoga, dance), applied anatomy, communication skills, and simple but powerful self care practices.
Upon successful completion of the course requirements, you will be invited to
 join the global family of Esalen Massage as a certified Esalen Massage Practitioner
. 
Faculty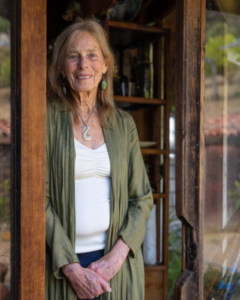 Peggy Horan
Peggy Horan gives Esalen Massage in a field of deep presence, comfort, and support, using stretches and deep muscle work to bring healing and relaxation to her clients. She has been practicing and teaching Esalen Massage for five decades and is the author of Connecting Through Touch, A Couples Massage Book. Movement studies have been an integral part of her life, participating in 5Rhythms® workshops with Gabrielle Roth, as well as studying and performing both African and Middle Eastern dance. Her committed daily yoga practice sustains her youthful vitality and vibrant approach to life. During her years at Esalen, she also studied…
Learn more about Peggy Horan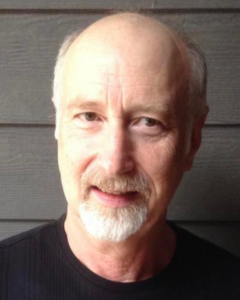 Dean Marson
Dean Marson is a Senior Instructor of Esalen® Massage. He has been teaching at Esalen Institute in Big Sur, California for the past 40 years and has lead workshops in the US, Canada, Europe and Asia, introducing hundreds of students to the pleasure and potential of bodywork and healing touch. He trained in other bodywork styles before becoming fascinated by the flowing, wholistic Esalen style and has since learned from and collaborated with numerous teachers at Esalen and elsewhere. Dean is a Registered Yoga Teacher and long-time meditator, and he weaves presence and connection, the essence of these practices, into all…
Learn more about Dean Marson