Whidbey Winter Gathering
With Rick Ingrasci, Victoria Santos and Peggy Taylor
January 23 - 26, 2020
Embracing Love and Joy in Chaotic Times: 2020 Whidbey Winter Gathering
2020 is a momentous year! As we move toward the critically important 2020 US elections, we are seeing a global awakening to the stark realities of the climate crisis; increasingly polarized politics; exponential technological change; and ever-increasing income inequality.
As we ride these turbulent waves of change, we need to bring our hearts and minds together to explore best strategies for working for positive change. The need to form heart-centered communities that help us choose love and compassion over fear and hate has never been clearer.
This is why we are excited to invite you to join us for the 2020 Whidbey Winter Gathering, a leadership conference imbued with a heartfelt sense of community, spirit, and service.
The Whidbey Winter Gathering will convene a diverse multigenerational group of creative leaders to:
Explore innovative ideas and positive solutions to the world's most pressing problems with leading edge artists, activists and social entrepreneurs
Experience the power of heart-centered community to help us to live well in these challenging times
Engage equity issues related to racism, gender and identity, and ecosystem collapse
We want you to be a part of this community conversation. And we guarantee that this will be a transformative experience. For four days we will be immersed in the spectacular natural beauty of Whidbey Island, and nurtured by the magical place that is the Whidbey Institute. Please join us for some "serious fun!"
About the Whidbey Winter Gathering
The Gathering brings together a vibrant, diverse group of movers and shakers, social entrepreneurs, educators, healers, artists, and thinkers to explore social transformation and human consciousness.
STRUCTURE: Operating on the principle that the best conversations at conferences often happen over tea or in the hallways, the Winter Gathering has a flexible structure with plenty of time for informal conversation, creative expression, and fun.
Morning plenary sessionsfeature dynamic, interactive presentations by social entrepreneurs, innovators, and artists from a variety of disciplines.
Afternoon workshopsare organized by "Open Space," where participants share their work and ideas. There are two workshop sessions each afternoon with six to eight simultaneous offerings. You are invited to lead a workshop to share your expertise or call a conversation on a theme you'd like to explore with others (no expertise required). Afternoons also afford time for walking the Chinook lands.
Evening sessionsoffer the opportunity for community creative expression through storytelling, singing, dancing, and a fantastic open mic.
HELP US EXPAND OUR COMMUNITY: The more diverse our community, the more we get to learn from each other. Please help us in achieving this important goal by letting us know about dynamic and diverse leaders from the Salish Sea bioregion you think should attend.
COMMUNITY SCHOLARSHIP FUND: There are many wonderful leaders with unique gifts and wisdom who require scholarship support in order to attend the Gathering. Scholarships help us to support people of color, young people, creators, artists, change-makers, and visionaries with limited financial resources. We have created a tiered tuition system to help support all who want to attend. And we have a scholarship fund. Please give generously. You will receive a letter acknowledging your tax-deductible donation. Thank you!
REGISTRATION: The 2019 Winter Gathering begins at dinner on Thursday, January 23 and ends at lunchtime on Sunday, January 26. The Gathering always fills quickly, so make your reservation soon.
TUITION: This year we are offering tiered pricing options:
Supported Tuition – $245
Standard Tuition  – $295
Supporting Tuition – $345
CONTACT US WITH YOUR QUESTIONS OR IDEAS: Please feel free to email us. If you know someone who you think should be invited, let us know, and we will extend an invitation.
Be well,
Rick Ingrasci, Victoria Santos, Peggy Taylor
Rick – [email protected]       Victoria – [email protected]        Peggy – [email protected]
Faculty
Rick Ingrasci
Rick Ingrasci, MD, MPH, is a social entrepreneur with a rich background in psychiatry and holistic medicine. Best known for his philosophy that "If you want to create a new culture, throw a better party," Rick is director of the StoryDome Project and coaches NGO leaders. newstories.org
Learn more about Rick Ingrasci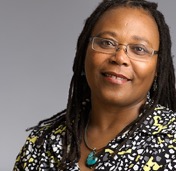 Victoria Santos
Victoria Santos' commitment to social justice, racial equity and compassionate service has expressed itself in many forms over the past 30 years, including non-profit leadership, consulting, and community-based organizing in the U.S. and internationally. Victoria has a strong affinity for leading group processes and exploring the ways that intersectional and structural oppressions express themselves in systems, cultures and individuals. She loves facilitating rituals, healing spaces and authentic communication to support individual and collective healing, discovery and change.
Learn more about Victoria Santos
Peggy Taylor
Peggy Taylor, M.Ed., is a master facilitator, musician, and writer known for her innovations in creative facilitation. She is co-founder of PYE Global and Power of Hope, international NGO's dedicated to unleashing the creative potential in young people. pyeglobal.org
Learn more about Peggy Taylor