Holy Nourished
With Callie Swanlund and Megan Anderson
December 4 - 6, 2019
Do your mind, body, and soul long to be nourished? Can you breathe deeply when you think of three days off the grid in a magical place, gathering with Episcopal priests Megan Anderson and Callie Swanlund for some end of the year nourishment?
Drawing on our experiences as clergy women and on our backgrounds – Callie as a Certified Daring Way Facilitator in the work of Dr. Brené Brown and Megan as a Nutritional Therapy Practitioner and fitness instructor – we've created this three-day "Holy Nourished" retreat. The experience will include accessible emotional and physical wellness practices that can be implemented right away, addressing topics such as numbing vs. nourishment and exhaustion vs. play & rest.
Together we will work with you to implement bite-sized practices for living wholeheartedly (á la Brené Brown), and fueling and moving your body in ways that bring nourishment and vitality.
What is Included: The retreat rate includes accommodations for two nights at the Farmhouse, programming led by two experts from Wednesday afternoon through Friday midday, exclusive materials, delicious meals, a 1:1 video call with Callie & Megan after your retreat, super cool swag, and more! (Please note that you will cover your own transport.)
What You'll Come Away With: A restored spirit, and a wealth of easily implementable practices for wholehearted holistic living; from nourishing food ideas, to engaging ways to move your body, to courageous conversations, to self-compassion and empathy, and more! After three days on beautiful Whidbey Island, you will come away with a new community of friends along with a sense of renewal and empowerment. Following the retreat, you can opt to receive two free coaching calls, one with Callie and one with Megan, to fuel your ongoing practices.
Who This is For: Women who are seeking rejuvenation for their lives and vocations, feeling isolated or stressed out, or are simply longing to go deeper with holistic health and wellness.
Faculty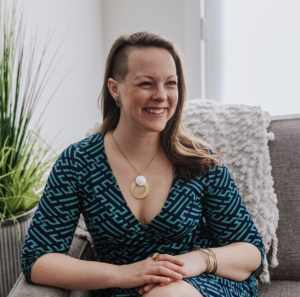 Callie Swanlund
The Rev. Callie Swanlund is an Episcopal priest serving half time in a church and devoting her other time to being a "priestpreneur." She created a film and resource for formation/evangelism How2charist: Digital Instructed Eucharist and leads individuals and groups in the work of Dr. Brené Brown as a Certified Daring Way Facilitator. Callie is a mama, creator, lover, and dreamer who is currently building a missional initiative called The Epiphany Space for others to discover and use their creative gifts. She started #WholeheartedWednesday to invite deeper reflection and engagement on social media. Find out more at CallieSwanlund.com or @callieswanlund…
Learn more about Callie Swanlund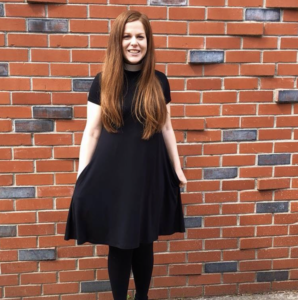 Megan Anderson
The Rev. Megan Anderson is an Episcopal priest who currently serves as the Chaplain at The Bishop's Ranch retreat center in Northern California. She is deeply passionate about spreading the transformative power of mind, body, and spirit wellness. As a Nutritional Therapist, fitness instructor, and meditation teacher, Megan loves to introduce people to bite-sized practices that can lead to powerful transformation. For example, did you know that a brief deep breath gratitude meditation before meals can aid in digestion, or that early morning movement can boost energy and detoxification pathways? Megan works with individuals and groups to establish sustainable practices…
Learn more about Megan Anderson