Coming Back to Ourselves: A Contemplative Practice Retreat
With Sarah Manchester
December 6 - 8, 2019
Update: This event has been cancelled due to a family illness. We apologize for the inconvenience! Please consider one of Sarah Manchester's one-day mindfulness retreats, offered on February 29, April 18, and May 9.
During these dark short days before the winter solstice and when our culture is in the middle of the busy holiday season, it is the perfect time to retreat and "come back to ourselves." Through the contemplative practices of meditation, listening, movement, discussion, eating, journaling and art making (optional and no artistic experience needed), we will slow down and tune in and nourish the deeper part of ourselves. The beautiful grounds of the Whidbey Institute support the inner work that will unfold over the weekend.
Early registration before November 20th is $385.00. After November 20th, registration is $425.00. Fees include lodging and meals.
Faculty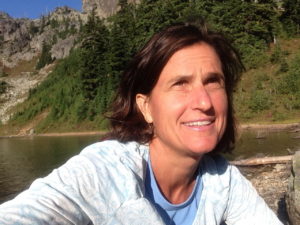 Sarah Manchester
Sarah Manchester lives on Whidbey Island with her husband, 2 young adult sons, Dylan and Drew and her dog, Zoey. She is a Psychotherapist in private practice and what has been the most profound influence on her professional work has been her 30 year meditation practice. She is also a trained art therapist and loves what art brings out in herself and the people she works with. Sarah feels fortunate to live in a place with such easy access to nature as she has great respect for the trees, mountains and the sea. Sarah has lead a weekly meditation group…
Learn more about Sarah Manchester