CANCELLED: Finding Stillness in the Digital Age: A Digital Fast and Mindfulness Retreat
With Christina Malecka
June 12 - 14, 2020
** Retreat has been postponed due to COVID-19. Subscribe to the Whidbey Institute Newsletter to hear when it is rescheduled.**
Looking for a one-of-a kind mindfulness retreat? Imagine yourself totally unplugged from technology and held in community at the Whidbey Institute for a weekend of meditation, rest, community building, self-discovery and empowerment. Put away your phone and deeply engage with yourself and others. Rediscover play to reclaim the joy and excitement of childhood. Leave with tools and practices to help you find tech/life balance in the real world.
Treat yourself to this weekend of digital detox, deep self-care and mindfulness to:
LEARN how mindfulness is the opposite of distraction – and the key to a healthier relationship with technology
CONNECT with nature in the breathtaking beauty of the Whidbey woods and Salish Sea
ENJOY being held in community with opportunities to connect authentically with others
GET QUITE TIME for yourself for reflection and meditation
PRIORITIZE and center what brings you true joy and satisfaction
BREAK FREE from the social media hamster wheel and reclaim that time for what
really matters to you
SET INTENTIONS and goals to stay electronically connected on your own terms and unchain yourself from digital compulsion and over-use
WHAT TO EXPECT:
You will be asked to turn over your digital devices on Friday morning and will get them back on Sunday before lunch. There will be an emergency number for your loved ones to use if they need to get in touch with you during this time. This retreat will be trauma informed and social justice-oriented, with a commitment to intersectionality. Much effort will be put into creating as comfortable a space as possible for people of all races, ethnicities, genders, sexual orientations and spiritual traditions. The Whidbey Institute was intentionally chosen for it's commitment to social justice.
Because we understand that for many of us, keeping up with the news is related to activism and survival, Christina will monitor the New York Times and other news sources for breaking stories and update participants who want to know what's going on in the world during the retreat time. It is also ok to opt out of this. If you have other needs for saying in touch with family or kids during the retreat, that can also be arranged.
TESTIMONIALS
"Please, please give yourself the gift of this retreat. The experience absolutely shattered me in the best of ways. I felt comfortable, cared for and respected as soon as I entered the space. It was a fun, warm environment. Christina is knowledgeable, compassionate, funny, and so welcoming!" —Amie Newman, Strategic Communications Consultant, Seattle
"This is for everyone! Christina is super welcoming, knowledgeable, and creates such a sacred space. In just a little over 48 hours, you get the opportunity to foster deep authentic bonds with those who were just strangers days before. I highly recommend her work. It is timeless and imperative work in a society increasing in technology and noise. Thank you!" —Daren M Daren M. Schlecter, Attorney, Los Angeles
"This retreat was amazing. My second time attending. I enjoyed how a space was created in which I could be my true self and express my vulnerabilities. I felt deeply cared for." —Brigid Blume, Psychotherapist, Seattle
FOR MORE INFORMATION and the retreat agenda, go to dmret.com.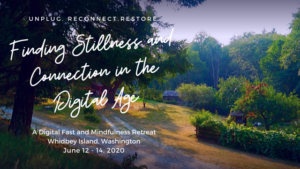 Faculty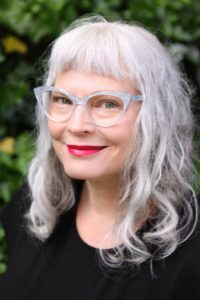 Christina Malecka
Founder, Digital Mindfulness Retreats® As a Seattle-based psychotherapist for 16 years, Christina has had a front-row seat to the emotional impacts of smartphones and social media on her clients, notably increased loneliness, anxiety, and alienation. In 2017, inspired by the work of Sherry Turkle, Nicholas Carr and her own transformative experience with digital fasting, Christina launched Digital Mindfulness Retreats which emphasize meditation, present-moment experience, social connection, self-reflection and tools for tech/life balance. A community organizer turned Licensed Mental Health Counselor, Christina brings over 25 years of experience with change-making, group facilitation, mindfulness training, and workshop development. She loves creating nurturing…
Learn more about Christina Malecka