Igniting Change: Cultivating Leaders Ready to Face Wicked Complexity
With Anthony Back and Larisa Benson
September 20 - 21, 2020
We empower changemakers.
The old leadership isn't working. To meet the challenges of the next decade, we want to cultivate a diverse group of people with the commitment and skills.
A new framework, based on science.
The new science of social change is embodied, emotionally intelligent, and mindful. For this program, the Whidbey Institute is joining forces with the University of Washington and the Search Inside Yourself Leadership Institute. This program is built on a foundation of contemplative practice, embodied leadership, and the psychology of social change.
Look inward now to make waves later.
We'll step back from the day-to-day in the natural beauty of the Whidbey Institute's unique setting. We're aiming for about 30 established and emerging leaders looking for a curated group learning experience led by 2 facilitators with experience leading initiatives in government, medicine, justice, and corporate environments. The curriculum includes evidence-based practices, a framework for change aimed at issues of wicked complexity, as well as structured dialogue and self-reflection. We want you to leave refreshed and energized for the challenges you are taking on.
The global reach of Search Inside Yourself.
The Search Inside Yourself leadership program was born at Google, with input from scientists and leaders, and has now reached >50,000 emerging leaders in more than 50 different countries. Dr Back and Ms Benson are certified faculty of Search Inside Yourself Leadership Institute, a global community making mindfulness and emotional intelligence practical and accessible. Their vision is a more peaceful world in which all people feel connected and act with compassion.
A commitment from the University of Washington Resilience & Compassion Initiative.
This retreat is co-sponsored by a new UW initiative designed to change higher education, by embracing failure as an opportunity for growth, by fostering connectedness, and by embracing diversity and humanity within human experience. You do not need to have a UW appointment or connection to attend this program—we are looking forward to a generative mix! In 2019, the UW was ranked by Reuters and Clarivate Analytics as the most innovative public university for the 3rd year in a row.
The unique setting at the Whidbey Institute.
The nonprofit Whidbey Institute has a mission is to nurture the conditions for transformational leadership in a unique setting graced with wooded trails, organic meals, and rustic lodging, grounded in a long commitment in contemplative practices and social change. The WI grew out of a learning community founded in 1972, on land once inhabited by the Lushootseed people and members of the Suquamish, Snohomish, Swinomish, and Lower Skagit tribes.
Program admission by application only. Learn more about tuition, fees, schedule, and the application process by clicking "learn more" above.
Faculty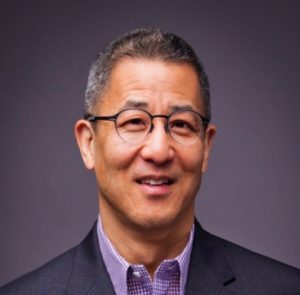 Anthony Back
Anthony Back is a physician and professor at the University of Washington's School of Medicine in the oncology division. He is triple board certified in Hospice and Palliative Medicine, Medical Oncology and General Internal Medicine, and he serves as a director of the Cambria Center for Excellence in Palliative Care. Tony is one of the original founders of VitalTalk, a start-up that trains clinicians who work with seriously ill patients and families in compassionate communication. Tony is a certified instructor with the Search Inside Yourself Leadership Institute, a compassion-based training program that was born inside Google and is now a…
Learn more about Anthony Back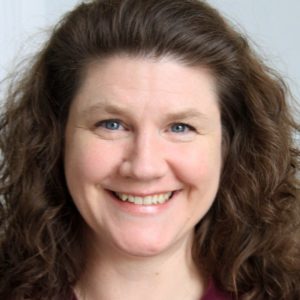 Larisa Benson
Larisa Benson hosts the Government Joy Network, a network of civic designers and social leadership entrepreneurs working to humanize government from the inside out. A three-time national award winner for innovation in the public sector, she launched the Executive MPA program in 2003 and taught leadership for over a decade at the University of Washington's Evans School of Public Policy and Governance before working for Washington State Governor Gregoire. Larisa is a Leadership Embodiment coach with black-belts in lean six-sigma and taekwondo, and she teaches with Search Inside Yourself Leadership Institute, a compassion-based training program that was born inside Google…
Learn more about Larisa Benson