From Anxiety To Agency: Generative engagement with the challenges of our times
With Robert Gilman
February 17, 2020
Online Registration has closed.
In-person registration is available on Monday, February 17, 2020 from 9-9:30am.
In the midst of the world's upheavals, are you looking for a more positive and effective way forward – for yourself and for the world?
Join us for this full-day immersion into skills and reframes that support you. Build your capacity to meaningfully contribute to positive change, in all spheres of life, while aligning your actions with the deep process of cultural change unfolding on the planet.
The day combines science-based inner work, big-picture cultural understandings, and insights from living systems. It draws on the acclaimed Bright Future Now 7-week online course and will be of interest both to those familiar with that work and those new to the conversation. The program will include small-group conversations and experiential learning as well as presentations and full-group work.
You'll explore your Optimal Zone—the psychological space where you are most capable, creative, compassionate and at ease. You'll learn skills for being resilient in that space even in challenging circumstances.
You'll discover a way of seeing the world (and yourself!) that supports creativity and collaboration and escapes the pitfalls of categorical thinking.
You'll see how major long-term trends are moving the culture toward profound positive tipping points, and how you can help that process be as rapid and graceful as possible.
In the context of those long-term trends, you'll learn how to keep the daily news in perspective and focus on what most needs your attention.
While not required, we recommend that you watch We haven't been able to have this much fun for 5,000 years! prior to the event. It will give you a taste of the territory we'll be exploring – plus, it's fun!
Tuition rates:
Standard: $60
Supporting: $75
Supported: $45
Lunch is included in your registration, and our chef will happily accommodate vegan, gluten free, and other food preferences.
Time:
Arrival and settling in: 9:00am
Program start: 9:30am
Program end 4:30pm
Optional lodging is available both before and after the program at a cost of $70 per night plus tax.
Faculty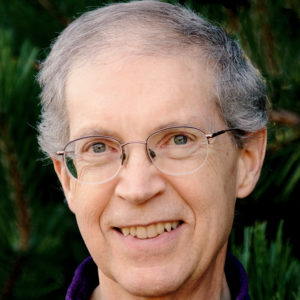 Robert Gilman
Trained as an astrophysicist, Dr. Robert Gilman decided in the mid-1970s that "the stars could wait, but the planet couldn't." He then turned his attention to the study of global sustainability, futures research, and strategies for positive cultural transformation. This event is a distillation of his four decades of experience with catalyzing results-oriented change. His on-the-ground sustainability efforts have included co-founding the Context Institute, creating and editing the award-winning In Context, A Quarterly of Humane Sustainable Culture, co-founding the Global Ecovillage Network, doing Citizen Diplomacy with the former USSR, serving as a City Councilman in Langley, Washington, and working with…
Learn more about Robert Gilman