POSTPONED: Healing Our Collective Futures: A Gathering for Women of Color
With Victoria Santos, Haydeé Lavariega and Palmira Figueroa
May 28 - 31, 2020
** Retreat has been postponed due to COVID-19. Subscribe to the Whidbey Institute Newsletter to hear when it is rescheduled.**
Women of color need spaces to come together, listen to each other deeply, rest and grow community. We are in a moment of feeling the collective future in us. This is a moment to go beyond self-care and create collective-care by coming together.
We may feel overwhelmed by our work and the stresses of our lives. We can easily fill our time in ways that don't take us into our wholeness, our power, and our joy.
The question is: How are we making space for our own freedom?
This retreat will be an intentional space in which we can explore healing together, with room to talk, play, move, reflect and learn from each other. We will be in nature and dream together while we rest and eat healthy delicious meals.
We want to make sure that women are able to participate in this event regardless of ability to pay.  Please support our scholarship fund or let us know if you need scholarship support.  Resources will be distributed on a first-come basis.
Give yourself this gift and join us in joyful community!
Faculty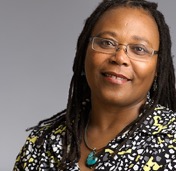 Victoria Santos
Victoria Santos' commitment to social justice, racial equity and compassionate service has expressed itself in many forms over the past 30 years, including non-profit leadership, consulting, and community-based organizing in the U.S. and internationally. Victoria has a strong affinity for leading group processes and exploring the ways that intersectional and structural oppressions express themselves in systems, cultures and individuals. She loves facilitating rituals, healing spaces and authentic communication to support individual and collective healing, discovery and change.
Learn more about Victoria Santos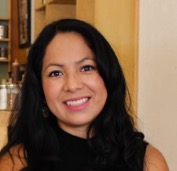 Haydeé Lavariega
Haydeé Lavariega, originally from Oaxaca, Mexico, bases her practice in her Indigenous values of collectivity, honoring the knowledges of her community, fighting for social justice and a vision of a better future for generations to come. Haydeé's mission is to work in community organizing and community healing with decolonizing practices and anti-racist frameworks. She knows our work must be done together, intersectionally, to arrive to our collective liberation.
Learn more about Haydeé Lavariega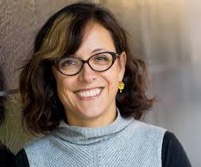 Palmira Figueroa
Palmira Figueroa, was born and raised in Mexico City. Since migrating to Seattle 17 years ago, Palmira has been passionate about immigration justice, working and volunteering with immigrant organizations and making trips to our southern border – bringing solidarity and money to organizers who help refugees. She understands the power of community and of loving solidarity. She loves grassroots fundraising as a way to fund movements for our collective liberation, family time and dancing Oaxacan music with "Grupo Cultural Oaxaqueño".
Learn more about Palmira Figueroa