POSTPONED: Drought Tolerant Flower Gardening
With Mara Grey
March 29, 2020
This program has been postponed to protect public health. If you would like to be notified when this is rescheduled, please add your name to the waiting list! Thank you.
Join us from noon to 2 pm in the Appletree Garden for this class with Master Gardener Mara Grey.
Add color and drama to your water-wise garden with drought-tolerant plants from a rapidly expanding list of bulbs, perennials and small shrubs. 
This two-hour, hands on class is open to gardeners of all ages and experience levels. 
Tickets are $40 or $25 for Whidbey Institute volunteers. 
Faculty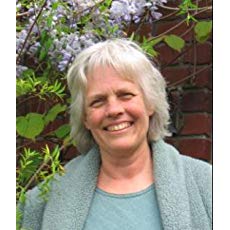 Mara Grey
Born and raised in Hawaii, Mara fell in love with the Pacific Northwest and has made her home there for over thirty years. She first studied Botany at the U. of Washington, then went into horticulture. She is the author of "The Lazy Gardener" and "The Complete Idiot's Guide to Flower Gardening" and is currently working on a new book, "Planting Joy – Bringing Your Inner Life Into Your Garden." A longtime Celtic harpist, she is now performing as a storyteller with harp accompaniment.
Learn more about Mara Grey