Speaking Music to the Land
With Mara Grey
August 23, 2020
Join us from 3 pm to 5 pm in the Appletree Garden.
Speaking directly to someone has power. Nature responds—often in subtle, almost imperceptible ways—when we speak in music.
Join Mara Grey, Celtic harpist, for a time of stories, personal experiences, lore from traditional cultures, and free time to wander and find your own ways to speak to the land.
Instruments are welcome, but not necessary. Humming, singing, even softly chanted words are just fine .
Tickets are $40 or $25 for Whidbey Institute volunteers. 
Faculty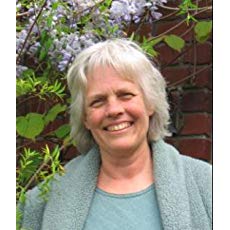 Mara Grey
Born and raised in Hawaii, Mara fell in love with the Pacific Northwest and has made her home there for over thirty years. She first studied Botany at the U. of Washington, then went into horticulture. She is the author of "The Lazy Gardener" and "The Complete Idiot's Guide to Flower Gardening" and is currently working on a new book, "Planting Joy – Bringing Your Inner Life Into Your Garden." A longtime Celtic harpist, she is now performing as a storyteller with harp accompaniment.
Learn more about Mara Grey