Powers of Leadership (1 of 4)
With Christie Lynk and Craig Fleck
November 11 - 13, 2021
About the program
Powers of Leadership is a four-part retreat cycle designed to convene leaders such as yourself from across multiple sectors, to further develop as "adaptive leaders," capable of addressing those questions for which there are no easy answers. We live in a time of a rapidly growing global community and the challenges and complexities of leadership are increasing. We need leaders who engage the issues of our day, who deeply know their personal sense of purpose, and who recognize the importance of 'failure' as we learn together from life experiences.
It is also essential for leaders to carve out time for reflection, restoration and collaboration. In our fast paced lives, most of us spend our days moving from one urgent issue to the next. While this can be creative and generative work, it can also be exhausting. POL provides the space, with creative, experienced leaders, to consider and reflect upon what's next for you and your organization to support your long-term purpose. To be with experienced leaders from different sectors is a unique opportunity.
In traditional societies, a village was often built around a "commons," a public space in which the shared life of the community took place. In today's interdependent and complex world, the new commons includes diverse cultures and a wide variety of distinct institutions, as well as the oceans, the air, seeds, forests, water, and cyberspace. It is global in scope, yet personal in impact.
Leadership today requires the ability to see patterns in complex systems, the interdependence of diverse communities, and morally ambiguous challenges. We can no longer survive by functioning as separate individuals or independent organizations. The art of leadership requires a connective imagination, an informed conscience, and practiced competence.
The Powers of Leadership retreat series convenes a diverse cohort of people across strategic fields to gain perspective on the currents of change moving in these times.
Seasonal Cycle
Each cohort meets four times at the Whidbey Institute in a cycle spanning the four seasons.
November: Seeds of Vocation and Purpose
January: The Deep Waters of Renewal
March-April: The Power of Creation
June: The Fire of Fulfillment
Faculty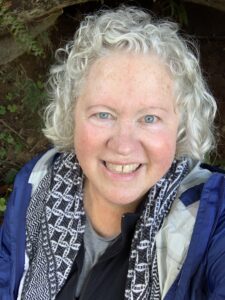 Christie Lynk
Christie Lynk has facilitated learning and human development for 43 years through the fields of psychotherapy and education. She teaches at Seattle University and is Clinical Director in the Master of Arts in Existential Phenomenological Psychology Program. Partnering with organizations, groups and individuals through Conversations and Gatherings, Christie offers sabbatical intensives, contemplative retreats and consultation. She currently finds herself reimagining embodied rituals to hold the collective isolation, grief and trauma of our lives.
Learn more about Christie Lynk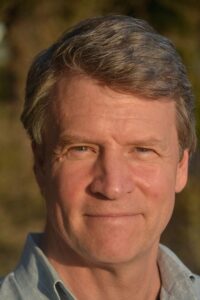 Craig Fleck
Craig Fleck has been working with organizations and leaders for 30+ years as a consultant and coach. He has designed and developed programs in change effectiveness, team-building, coaching, leadership development and cultural change. His clients include organizations across many sectors including healthcare, education, business, environmental, non-profit and cooperatives. He does extensive work in strategic planning, executive coaching and board development. Craig has been leading Powers of Leadership since 2009. He co-leads a program on Conversational Leadership with the poet David Whyte, Invitas, also hosted at the Whidbey Institute.
Learn more about Craig Fleck