Cry Camp
With Bethany Bylsma and Rachel Morell
February 18 - 21, 2022
Health Care workers are bearing the weight of a global pandemic in a unique way. Nurses, therapists, social workers and healers of all kinds have made their way in an unknown world while also holding space for other to heal, process, and learn from what is being taught.
Cry Camp is designed with these women in mind. If you're a therapist, we truly know how challenging and draining that work can be. It's time for some rest. If you're a nurse, bless you. We are reminded every day of how incredibly valuable you are to our community-and just how much y'all can be taken for granted. Come talk about it with us. Maybe you're another type of precious healer or caretaker whose been focusing a lot of energy of other humans or causes. Are you tired? Let US care for YOU!
Pack your baggage for a long weekend away from your daily commitments at a truly magical retreat center on Whidbey Island. Take up space, be mad, be sad, express that rage you've been carrying around. Crying is not required at Cry Camp, but the more tears, the more merit badges…just sayin'.
Structured loosely around the format of summer camp, together we'll explore the power of community (yes, even you introverts will have a place!), the magic of being in nature, the impact of creativity, and some emotional science-y things that we think are pretty cool.
---
Price is $900, all inclusive, for camp, single lodging, and meals. All scholarship spots have been filled.
Hosted by Therapy Godmothers.
Arrival and check-in from 2-4pm on Friday, February 18, 2022
Departure on Monday, February 21, 2022 will be at 12:30. Last session will end at 12pm.
Faculty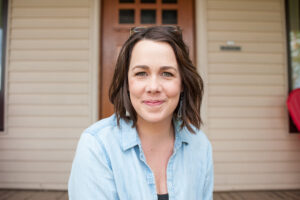 Bethany Bylsma
As a therapist, play, art, archetypal psychology, relationships and tears are used to tenderly help my clients uncover the stories of ache and joy that lie just beneath the surface of every human heart. As a clinical supervisor I have used my own stories of pain and growth over the past 10 years to mentor and teach. As a woman I am fiercely protective of the fire in the belly of woman to be seen, heard, and understood – EVEN in the messiest of emotions. ​ As an intuitive and playful artist, I have discovered that there can be much…
Learn more about Bethany Bylsma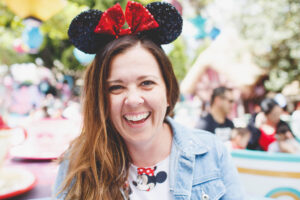 Rachel Morell
Managing a group therapy practice in Greenlake has me helping new therapists start their own businesses, teaching Simple Practice, chatting with clients, and billing insurance. So, while I don't know immediately know what it's like to sit with clients every day, I am surrounded by and love many people just like you. This has been a wild couple of years for so many people I love and I'm here to give you a break from being the person who has to know what to do next. Photography clients have thanked me for helping them laugh more. Friends love me for…
Learn more about Rachel Morell