Dear POL Graduates,
We continue to be inspired by the work that you all do in our larger commons to consciously attend to the leadership issues and challenges that emerge in your respective organizations, communities or individual pursuits. During our gathering in February, we will explore the close in work we do and draw tangible connections between that and the patterns and cycles that are working out in the larger commons, of which we are a part. We will remind ourselves of the basic principles of Adaptive Leadership, stretch our understanding in new ways and apply that knowledge to these larger and vexing issues that confront us daily in our global Commons.
With the Paris Climate Change Conference concluding, just after terror attacks there, growing fear at home, food security issues cropping up almost daily, weather related crises in various places globally, droughts, political and religious polarizations, continuing racial tensions in the US and abroad and the economic gap between rich and poor becoming larger and mostly ignored in the rhetoric of a presidential election year, where do we, as leaders and citizens, weigh in? Where is it we get involved and utilize our influence, experience, understanding and leadership skills to effect these larger issues? How do we help cultivate organization and institutional consciousness to bring attention and resources to those who suffer most from these challenges? How do we assess and re-imagine our own Leadership in the life of the Commons, including engaging in places and situations that are unfamiliar and perhaps uncomfortable to us?
Join us in February to engage individually and collectively and open gateways to deepen our influence with our close-in organizations and communities and stretch into the broader needs of The Commons which holds us all. This session will be less about answers and more about wading into the dilemmas and confusing paradoxes which surround the work of Adaptive Leadership and The Great Work that Thomas Berry writes about.
With gratitude for your Great Work,
Craig, Christie, Sharon, Larry, Heather, and Scott
---
Let us prepare for winter. The sun has turned away from us and the nest of summer hangs broken in a tree. Life slips through our fingers and, as darkness gathers, our hands grow cold. It is time to go inside. It is time for reflection and resonance. It is time for contemplation. Let us go inside.  — Michael Leunig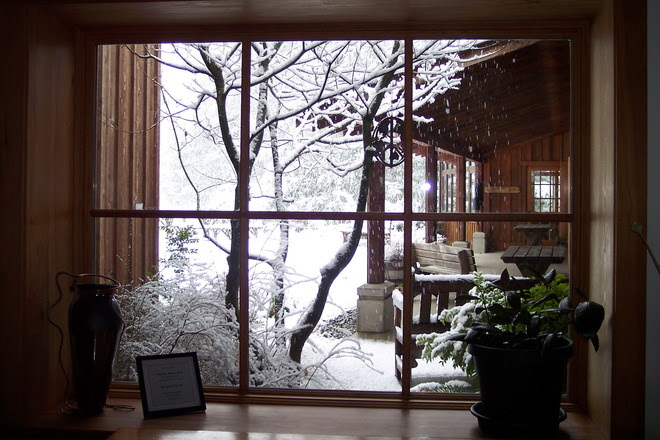 ---
Retreat Leadership
Craig Fleck is a founding partner of Demeter Matrix Alliance, with 20 years of experience as an organizational consultant in developing leaders and enabling organizational learning and generative change across a broad base of clients. His passion is building the capacity for artful and courageous conversation to address the adaptive challenges organizations and communities face. He is a Master certified coach, coaching senior leaders in corporate, government, education and non-profit sectors. Craig's background includes twelve years living in spiritual community and leading experiential programs in New England, Colorado and British Columbia.
Christie Lynk teaches at The Seattle School of Theology and Psychology and Seattle University. As one of the founders and former Vice President of The Seattle School, she brings experience in adaptive leadership while engaging the challenges of an organization evolving over the span of fifteen years. For over twenty years she has offered training and consultation to agencies and individuals through the exploration of vocation and group facilitation. Christie's writing and speaking explores the realms of personal development, contemplative spaces and restoration in community.
Sharon Parks is a consultant, speaker, and author in the areas of leadership, ethics, and human development. Her most recent book is Leadership Can Be Taught: A Bold Approach for a Complex World (Harvard Business School Press). Formerly she served for sixteen years in faculty and research positions at Harvard University in the schools of Divinity, Business, and the Kennedy School of Government.
Larry Daloz is a Senior Fellow at the Whidbey Institute. He served as the first dean of the Community College of Vermont, taught at Lesley, Norwich, Harvard, and Columbia Universities. He is the double-award winning author of Mentor: Guiding the Journey of Adult Learners, and co-author of Common Fire: Leading Lives of Commitment in a Complex World.
Scott Mauk (POL cohort 2000-2001) is the Principal of Edmonds Heights K-12, a public alternative school. Scott brings over 20 years of experience, passion and conviction to his leadership in education. Scott received his Doctorate from Seattle Pacific University where he wrote his dissertation, Socioemotional Learning and a Sense of Community.

Heather Johnson (POL cohort 2010–2011) serves as Executive Director of the Whidbey Institute. Heather is committed to the work of ongoing adult development, particularly as it pertains to our collective leadership in service to engaging the pressing environmental and social challenges of our time.