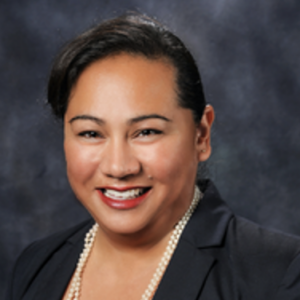 Mari Kong is a consultant with the Solfire Consulting Group and is passionate about supporting organizations in facing their most pressing diversity, equity, and inclusion challenges.   Her passion for diversity and inclusion issues led her to earn a Ph.D. in Human and Organizational Systems at Fielding Graduate University.
Mari recently retired from the San Diego Police Department after a 19-year career.  She had multiple roles in different communities and environments within the department.  As a result of these experiences, she desires to shift the culture of policing toward becoming more inclusive, with greater demographic variety and intellectual diversity.
Her personal and professional experiences provided the impetus for her dissertation topic: "Being Brown on the Thin Blue Line: A Narrative Inquiry of the Lived Experiences of Latinas Within the Institution of Policing."
While working as a police officer, Mari began adjunct teaching at the University of Southern California Bovard College, Master of Science in Criminal Justice program.  She enjoys teaching criminal justice professionals about research, organizational change, and criminal investigations.  Mari is also a faculty member at UMass Global in their Business and Professional Studies, where she teaches business and professional in graduate and undergraduate studies in Organizational theory.  Recently, Mari has also begun to explore the connections and disconnections between Women of Color and White Women through the Solfire Relational Institute.
Mari has an M.A. in Criminal Justice from Chapman University, M.A. in Human and Organizational Systems, and Ph.D. in Human and Organizational Systems from Fielding Graduate University.  She enjoys surfing and playing with her niece in Hawaii.
Events with Mari Kong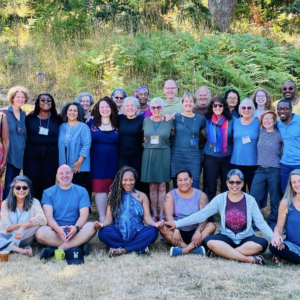 Dare to Connect WE-LAB
August 17 - 21, 2022
This interactive workshop with the Solfire Relational Institute will create a space to explore and support our capacity for a "we-space" that embraces our differences and maximizes our practice in connecting with each other across those differences with curiosity and fierce love.  The workshop begins on Wednesday afternoon, August 17 with arrivals before dinner and ends at noon on Sunday, August 21, with lunch available before departure.  Are you drawn to engaging with others across racial, generational, ethnic, gender, religious, and class differences in ways that account for inequitable power relations and structures?  Do you desire to experience…