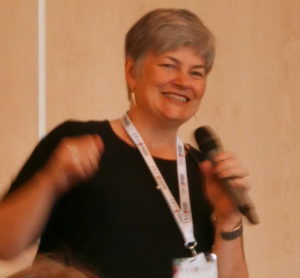 Rebecca is a talented integral facilitator, strategist and coach, co-creator of Integral Facilitator programs, and the CEO of Ten Directions. For over thirty years she has been facilitating and inspiring others to practice facilitative leadership and meet the challenges of a wide range of cultural and social issues.
Rebecca has become a well-known innovator for design and facilitation of multi-stakeholder strategy development and multi-disciplinary projects that cross organizational boundaries. She has led many "firsts" in initiatives related to better futures for health, energy, design in business, culture production, natural and cultural heritage, and economic development.
Rebecca's warm, playful and irreverent style is grounded in her deep trust of what is, and a tenacious curiosity about what might be possible. As a certified Integral development coach, she offers this presence and perspective to developing leaders and leadership teams.