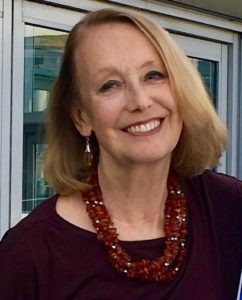 Erica Rayner-Horn M.A., L.M.H.C. 
Erica is a mindfulness-based psychotherapist based in Seattle, specializing in integrating mindfulness in her work as a therapist, presenter, workshop leader and writer. Weaving Western psychology with the wisdom and meditative practices of Eastern contemplative and spiritual traditions, Erica has developed a powerful approach that helps relieve stress, reduce anxiety and depression, and strengthen resilience for facing life-changing challenges such as serious illness, trauma and loss. 
As a cancer survivor herself she brings her personal experience to her professional work and is passionate about teaching mindfulness as an effective way to live well and thrive with cancer. Recognizing the need for more resources for people living with serious illness she was inspired to create the retreat she herself had wished to attend many years ago when she was diagnosed and founded Awake and Alive: Mindful Living with Cancer Retreats 7 years ago. The retreats have been graciously hosted at the Whidbey Institute ever since. Many people have benefited from this retreat– some traveling from Canada and Europe as well as many states in the USA. 
Erica teaches and facilitates mindfulness programs internationally and presents on the application of mindfulness in medical and educational settings. Locally she has taught for Fred Hutch Cancer Research Center, Swedish Cancer Institute, Seattle Cancer Care Alliance and CancerLifeline, and is on the faculty of Harmony Hill Retreat Center where she facilitates cancer retreats. In the U.K. she has led mindfulness and cancer retreats and creates and teaches online classes with The Mindfulness Project in London and presents at the Mindful Living Show. Erica has completed extensive post-graduate training in psychoanalytic psychotherapy, in Mindfulness-Based Cognitive Therapy for Cancer at the University of Bangor, U.K., and trained as a Mindfulness-Based Stress Reduction instructor at the Centre for Mindfulness in Massachusetts. 
Drawing on more than 35 years of extensive meditation experience Erica studied and trained with many of the foremost meditation teachers of our time, including the beloved mindfulness teacher Thich Nhat Hahn who she met in the 1980's. She is ordained in the Order of Interbeing. Erica is the author of a best-selling CD "Finding Tranquility-Guided Mindfulness Meditations for Stressful Times,"(available at http://www.cdbaby.com/cd/EricaRaynerHorn) and an upcoming book and online course on mindfulness for those living with cancer. 
Contact Erica at [email protected] or www.mindful-therapy.net.
"We could say that the word mindfulness is pointing to being one with our experience, not dissociating, being right there when our hand touches the doorknob or the telephone rings."—Pema Chodron