NOTE: Registration for this program is now closed, but you can still watch live!
The livestream begins here at 3:30 pm PDT on Saturday, October 10!
In this program, we'll explore age-old patterns that show the way forward for personal, cultural, and ecological healing and reveal our next steps toward the future we dream of—the future we're co-creating. Enjoy gifts from the land, connection in community, and opportunities to nurture the conditions for transformation at the Whidbey Institute—plus inspiration from featured speakers Jeremy Lent (author, The Patterning Instinct) and Tyson Yunkaporta (author, Sand Talk). Jeremy will present on The Alchemy of Heartbreak and Hope: A Spiritual Practice for Our Time.
Saturday October 10 Schedule (Pacific Daylight Time)
3:30 Optional Welcome Slideshow
4:00 Program and Fundraising
5:00 Break and Breakouts
5:15 Optional Conversation with Jeremy Lent: How Can I Live Into a Generative, Life-Affirming Future? 
Guided by hosts Kate Snider and Kamilla Kafiyeva, you'll be inspired by the people and programs of the Whidbey Institute. You'll also hear an update from board members Debra Baker and Larisa Benson and staff members Marnie Jackson and Heather Johnson on what inspires and draws us forward in this time of disruption and transformation. 
Can't attend?
We'll miss you, and we welcome your donation of any size in support of our land and work.
About the Presenters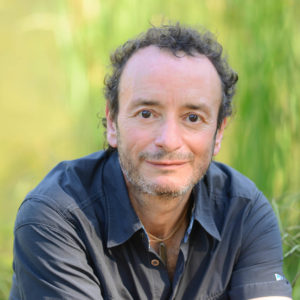 Jeremy Lent, joining us live, is an author whose writings investigate the patterns of thought that have led our civilization to its current existential crisis. His recent book, The Patterning Instinct: A Cultural History of Humanity's Search for Meaning, explores the way humans have made meaning from the cosmos from hunter-gatherer times to the present day. He is founder of the nonprofit Liology Institute, dedicated to fostering an integrated worldview that could enable humanity to thrive sustainably on the Earth. His upcoming book, The Web of Meaning: Integrating Science and Traditional Wisdom to Find Our Place in the Universe, will be published in Spring 2021 by New Society Publishers (North America) and Profile Books (UK & Commonwealth).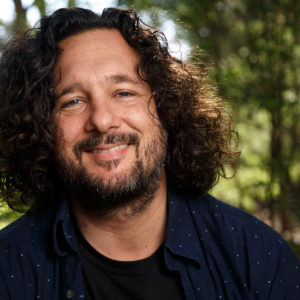 Tyson Yunkaporta, joining us via pre-recorded interview from Melbourne, Australia, is an academic, an arts critic, and a researcher who is a member of the Apalech Clan in far north Queensland. He carves traditional tools and weapons and also works as a senior lecturer in Indigenous Knowledges at Deakin University in Melbourne. He is the author of Sand Talk: How Indigenous Thinking Can Save the World.
Host Kate Snider is principal and owner of Floyd | Snider, Inc., an environmental consulting firm, as well as a certified mediator and former Seattle Girls' Choir board chair. She is a board member of the Whidbey Institute, past board chair, and a guiding force behind our Whidbey Institute 2020 Capacity-Building Campaign.
Host Kamilla Kafiyeva is a friend, mentor, engineer, and facilitator on the team of Young Women Empowered. She joined Y-WE in 2014 as the Program Coordinator and has been supporting with program outreach, program design and facilitation ever since! Kamilla is passionate about youth empowerment, community building, taking care of the Earth, social equity and artistic expression.