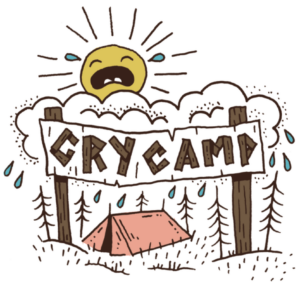 With Bethany Bylsma and Rachel Morell
February 18 - 21, 2022
Structured loosely around the format of summer camp, together with healthcare workers we'll explore the power of community (yes, even you introverts will have a place!), the magic of being in nature, the impact of creativity, and some emotional science-y things that we think are pretty cool.

With Sarah Manchester and Howard Aposhyan
April 1 - 3, 2022
Meditation is a fundamental tool for understanding ourselves and our world—a much-needed skill during these world-wide challenging times. Understanding our emotional responses to stressful events allows us to relate to our own lives more skillfully and compassionately. Join us for this meditation retreat, and learn or enhance your meditation practice and in particular learn tools to work with your emotional health.