You are invited to return to the forest and gardens of the Whidbey Institute to relax and restore.  After a year of the pandemic quarantine, we can turn to nature, draw in a deep breath, and take in the sights, sounds and smells of home. 
Let's get outside together to restore, explore, and learn. Come by yourself, or bring a friend or your family. Are you looking for a meditative walk, a fun family hike, or a chance to learn about forest stewardship? We are creating hikes for you. 
Come sit in our gardens and get to know a variety of native and medicinal plants. Meet our garden stewards as they share what is growing. Reflect on this year past and what is emerging for you now. 
Want to help us care for 106 acres of forest and gardens? Bring your gloves and join us for volunteer events in the gardens or on the trails!
RSVP for one or more events below.
---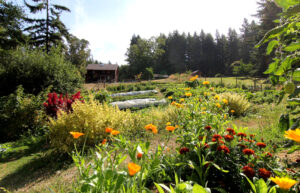 Open Dates
Legacy Forest
Join us Thursdays from 10 am to noon in the Westgarden for volunteer work days! Starts April 22, 2021 and continues into Autumn. No gardening experience needed. We ask that participants wear masks and maintain 6' physical distance from those outside their families.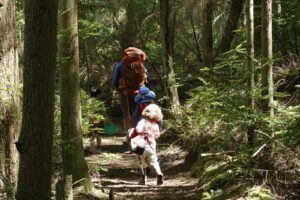 June 12, 2021
Legacy Forest
For this event, expect a slower pace for little legs, and a stop in Storyhouse Meadow. Have you hiked the trails around Thomas Berry Hall? Have you wondered what else is out there to explore? We invite you to discover the Legacy Forest at the Whidbey Institute with free hikes each Saturday at noon. Bring a friend or your family, and please leave dogs home. Plan to arrive a few minutes early, as hikes depart from the lower parking lot at 12 o' clock sharp. A staff member or program leader will guide each hike, bringing you back to the lower parking lot in 60…

June 19, 2021
More information coming soon!