You are invited to return to the forest and gardens of the Whidbey Institute to relax and restore.  After a year of the pandemic quarantine, we can turn to nature, draw in a deep breath, and take in the sights, sounds and smells of home. 
Let's get outside together to restore, explore, and learn. Come by yourself, or bring a friend or your family. Are you looking for a meditative walk, a fun family hike, or a chance to learn about forest stewardship? We are creating hikes for you. 
Come sit in our gardens and get to know a variety of native and medicinal plants. Meet our garden stewards as they share what is growing. Reflect on this year past and what is emerging for you now. 
Want to help us care for 106 acres of forest and gardens? Bring your gloves and join us for volunteer events in the gardens or on the trails!
RSVP for one or more events below.
---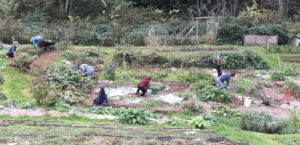 Open Dates
We are back in the garden and we'd love to see you there! Bring gloves (we have extras), a water bottle, a mask, and a hat and join us on Thursday mornings in the Westgarden for weeding, planting, visiting, and learning about the different herbs and medicinal plants. Led by Jules LeDrew, Westgarden Steward, herbal scientist, mindbody movement arts practitioner, educator, and owner of Wild Standard Botanicals. Runs Thursday, March 22 through the end of September.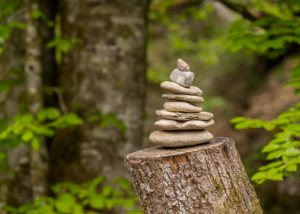 With Sarah Manchester and Howard Aposhyan
October 28 - 30, 2022
Whidbey Institute
Meditation is a fundamental tool for understanding ourselves and our world—a much-needed skill during these world-wide challenging times. Understanding our emotional responses to stressful events allows us to relate to our own lives more skillfully and compassionately. Join us for this meditation retreat, and learn or enhance your meditation practice and in particular, learn tools to work with your emotional health.