You are invited to return to the forest and gardens of the Whidbey Institute to relax and restore.  After a year of the pandemic quarantine, we can turn to nature, draw in a deep breath, and take in the sights, sounds and smells of home. 
Let's get outside together to restore, explore, and learn. Come by yourself, or bring a friend or your family. Are you looking for a meditative walk, a fun family hike, or a chance to learn about forest stewardship? We are creating hikes for you. 
Come sit in our gardens and get to know a variety of native and medicinal plants. Meet our garden stewards as they share what is growing. Reflect on this year past and what is emerging for you now. 
Want to help us care for 106 acres of forest and gardens? Bring your gloves and join us for volunteer events in the gardens or on the trails!
RSVP for one or more events below.
---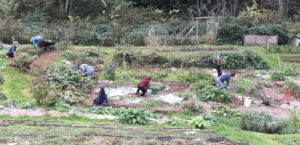 Open Dates
We are back in the garden and we'd love to see you there! Bring gloves (we have extras), a water bottle, a mask, and a hat and join us on Thursday mornings in the Westgarden for weeding, planting, visiting, and learning about the different herbs and medicinal plants. Led by Jules LeDrew, Westgarden Steward, herbal scientist, mindbody movement arts practitioner, educator, and owner of Wild Standard Botanicals. Runs Thursday, March 22 through the end of September.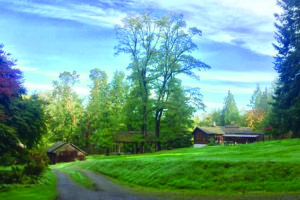 With Joanna Dunn and Amber Zimmerman
August 31 - September 4, 2022
Book now and get $100.00 off listed prices. Offer valid until Jul 19, 2022.
Yoga, Meditation, Writing and Visual Arts in Nature As women, we are often doers, caretakers, and volunteers. It is difficult for us to stop, to take time for ourselves, to care for ourselves. Yet, it is essential for leading a conscious life. Allow this retreat to be a time for you to return to yourself, to reflect and integrate, to heal, to take a "Sacred Pause" and tend to what's within your heart. This is a perfect retreat for a woman who is going through a transitional period in life and is ready to rediscover herself. All ages are welcome.…