About Restoration & Renewal Retreats
Your time here is open for walking the trails, visiting the gardens, and finding a rhythm that brings a deeper breath of vitality into your day. As the Whidbey Institute finds our footing with this new season of gathering, we will begin to offer some activities and learning journeys on the land that you can choose to join as you are called.
Chef Christyn will be serving her fabulous meals and following all health department guidelines. Meadow Row restrooms are semi-private, most often shared with one other person. Hillside Cabin restrooms are shared with several other people.
Retreats run Thursday through Sunday, with arrivals any time after 1 pm on Thursday and departures any time after lunch on Sunday.
Cost is $550 plus tax for a three night stay in a single room, and includes meals from Thursday dinner through Sunday lunch. Cost for a shared room is $500 per person, plus tax, including meals. For health reasons, rooms can only be shared by a partner or household member.
Additional retreat dates will be announced, so keep watching here for updates.
---
Register for one of the dates below: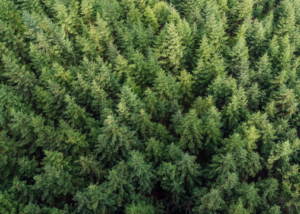 December 8 - 11, 2022
Our team warmly invites you to experience the healing beauty of the land with a Restoration & Renewal Retreat. You'll enjoy privacy in a single room or cabin, or bring a partner or household member and share a space. Retreats include delicious, nourishing meals from Chef Christyn Johnson, served with careful attention to health and safety standards.
---
Click here to give to a fund that helps make these nourishing retreats available to others.
"My days on retreat at Whidbey institute were nourishing in every way: a place of complete quiet punctuated only by twitters of sparrows and quail, and the soft hoo-ing of Great Horned Owls at night; beautiful, delicious, healthful meals; and time for walking in contemplation on forest trails and labyrinth. Extra gratitude for Wi-Fi in my cabin for the one Zoom meeting I couldn't miss. Thanks to all for offering this opportunity for renewal!"—Jean M
Questions? Visit our FAQs page.