About Restoration & Renewal Retreats
Your time here is open for walking the trails, visiting the gardens, spending contemplative time in our Sanctuary, and finding a rhythm that brings a deeper breath of vitality into your days on the land.
Our current retreats include delicious, nourishing meals served with great care and attention. Wifi is available throughout the campus for those needing to stay connected to their work or an important meeting. There are numerous outdoor spaces available for small groups attending a Restoration and Renewal Retreat.
Retreats run Thursday through Sunday, with arrivals any time after 2:00pm pm on Thursday and departures by 2:00pm on Sunday. Check out of accommodations at 12:00pm.
Cost is $700 plus tax for a three night stay in a single room, and includes meals from Thursday dinner through Sunday lunch. Cost for a shared room is $544 per person, plus tax, including meals. Meadow Row restrooms are semi-private, most often shared with one other person. Hillside Cabin restrooms are shared with several other people. See a full list of lodging options on our Accommodations page.
Additional retreat dates will be announced, so keep watching here for updates.
---
Register for one of the dates below: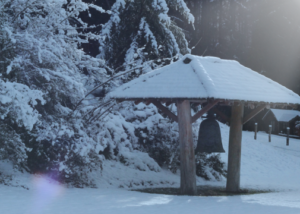 January 18 - 21, 2024
You are invited for restorative and personal time in nature at the beautiful Whidbey Institute. Retreats include delicious, and nourishing meals served with care by our kitchen staff. Arrive and simply sink into the land.
---
Click here to give to a fund that helps make these nourishing retreats available to others.
"My days on retreat at Whidbey institute were nourishing in every way: a place of complete quiet punctuated only by twitters of sparrows and quail, and the soft hoo-ing of Great Horned Owls at night; beautiful, delicious, healthful meals; and time for walking in contemplation on forest trails and labyrinth. Extra gratitude for Wi-Fi in my cabin for the one Zoom meeting I couldn't miss. Thanks to all for offering this opportunity for renewal!"—Jean M
Questions? Visit our FAQs page.