Cultivating Resilience Through Connection
With Gregory Flynn and Shannon Patterson
September 30 - October 2, 2022
A Connection Works Retreat at the Whidbey Institute
What do you think of when you hear the word "resilience"?  
We think of surfing. There are the big, exciting waves that carry us to shore in a ride of exhilaration, a celebration of our skill and our connection to what is happening in that moment. Then, there are the big, overwhelming waves that engulf us in a spin of out-of-controlness, a reminder that life will surprise us—and that skill isn't everything. 
And then there are the troughs. The calm moments between waves where we can rest, reflect, take stock, and prepare ourselves. Where we can share our experience with our fellow surfers. To  say, "Wow, that was something!" To hear their, "What a ride!" or  "We were watching ya – we knew you would come out of that tumble!"
Our ability to surf is made possible by our personal passion and dedication – the hours spent in the ocean, reading about surfing, learning from our surfing community,  and investing in and caring for great equipment.
Our ability to surf is also made possible by community – though we don't always think of it this way. Especially in our hyper-individualistic western culture. Connecting with others as a part of our personal journey helps us know we are not alone in our struggles, realize that there are many ways to learn and grow, and engage everyone's wisdom.
Resilience, then, is an experience over time that is holistic in nature. It is cultivated through our time, attention, care, commitment, and community.  It is also cultivated through being in relationship with aspects of life beyond our individual selves.  
You're invited to join us, wherever you find yourself in the ocean of life, to explore how resilience works for you. Together, we'll create a calm place between waves to share, reflect on, make sense of, and integrate our experiences of surfing life and cultivating resilience.
All of us have experienced some big waves in recent years—some we've probably ridden with exhilaration and some we've just barely hung on through.  Coming together in retreat, we can share our experiences of "riding the waves"  and leave with a little more wisdom about our resilience.
Let's also imagine a world in which resilience is not needed at all — or, in very different ways and for very different reasons than we do now.  What might we see, learn, and do differently?
Imagining such a world is inspired by Johnnie Shaver (and others) who have put forward such a provocative and necessary observation. "I don't want to be resilient. I want to live in a world that isn't constantly trying to dehumanize me. I'm tired of being complimented on how well I process personal and community trauma. It's not a skill I wanted, nor asked for, but the world has left me without a lot of other choices." – Johnnie Shaver
Give yourself the gift of retreat and the space to rest, reflect, and renew. 
Please join us.
---
Vaccination Requirement
In order to create a safe and comfortable container for all, we are asking that all registrants be fully vaccinated and boosted against Covid-19. All participants and facilitators will take an on-site Covid rapid test (cost for this is included with registration).
---
Retreat Schedule
Fri, Sept 30 – Arrive as early as 1:00 pm to get settled and enjoy the land. We will begin as a group at 4:00 pm. Dinner provided.

Sat, Oct 1 – Individual and group work in the morning and afternoon,  free time in the afternoon. All meals provided.  

Sun, Oct 2 – Individual and group work in the morning with the retreat ending at 12:00. Breakfast and lunch provided.
---
Retreat Costs
Lodging and Meals:
$380 for a single, private room  

$340 for shared lodging  (for those wanting to come with a friend or partner)

Both prices include two nights lodging and six delicious meals. The Whidbey Institute can accommodate most dietary restrictions and preferences — and their food is deeeelicious! Prices also include on-site rapid Covid test that will be administered upon arrival.
Tuition:
$300 for each participant. If $300 is out of reach for you, please let us know and we'll work with you to find an amount that is comfortable.
We are offering this program tuition-free for People of Color, though the fixed cost of lodging and meals still applies.
---
About Connection Works
We are a coaching, training, and consulting company that helps business leaders clarify organizational purpose, shift culture, improve team performance, and develop their people. At the center of this work is helping leaders, teams, and employees build their inner capacity to better navigate all the tricky human dynamics that come along with working and living in our complex and busy world.
Outside of organizations, we help create spaces for humans to connect with one another and support each other's growth through generative dialogue.
---
Photo by Silas Baisch on Unsplash
Faculty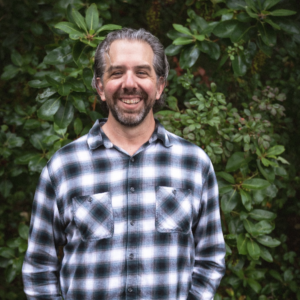 Gregory Flynn
Gregory Flynn is a partner in Connection Works. He's a coach, a facilitator, and a collaborator to those who are interested in a journey of personal and professional development. He began working in leadership development, facilitation, and coaching more than fifteen years ago in the non-profit field, supporting people as they found their voice at work. He's since expanded his work to include the private and government sectors in both internal roles and as a consultant. He especially loves working with people – individually and collectively – who are in a state of transition. And, hey, these days, who isn't?…
Learn more about Gregory Flynn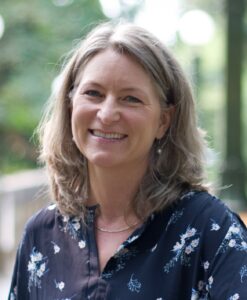 Shannon Patterson
Shannon Patterson is the founder of Connection Works. Her passion is to help people navigate "the complexity in here" and "the complexity out there" by deepening their connection to themselves, each other, and the work they do.  Whether that complexity is a personal leadership challenge, a team's tricky dynamics, or shifting an organization's culture, she helps bring more clarity to the complexity people face by helping them understand what's happening beneath the surface. Shannon draws on her experience and education in leadership and organizational development as well as her variety of professional experiences – ropes course instructor, yoga teacher, university…
Learn more about Shannon Patterson