Sinking The Mind Into The Heart
With Caverly Morgan and jylani ma'at
July 24 - 30, 2023
The reason that self-improvement ultimately doesn't work
is that, in reality, there is no separate self to improve. 
~Caverly 
We all long to be happy. To know truth – the truth of our true nature – even if we don't always have words for it. We all long to know that truth is not lost, and we are not alone. Sinking the mind into the heart is medicine on this journey of remembrance. And it is especially powerful when this remembrance is experienced within beloved community. 
On this retreat we will explore sinking the mind into the heart in many ways. Honoring the various pathways that support us in remembering our true nature. Freed from the conditioned loop of seeking and resisting, we remember and move from our direct experience of awareness itself. 
This summer, we invite you to remember the truth of who we are with us. We invite you to reconnect as we gather for our cherished tradition of retreat, to heal. To be nourished. To clearly see what tends to get in the way when something does. To let it go. Join us to rest the mind in the heart. 
Our time together will be held in the container of the Whidbey Institute. Nestled amongst a 106-acre conservation forest campus on South Whidbey Island, WA, the Whidbey Institute is dedicated to nurturing the conditions for transformational learning and growth. 
Our home for the week will be a community of farm houses and cabins dotting the meadow and forest, with delicious organic meals prepared especially for our group by the Institute's chef. Our daily rhythm will include meditation, community discussion, and individual sessions with Caverly. This retreat experience will be deeply enhanced by the embodied movement practices offered by gifted jylani ma'at.
There will be plenty of free time to explore the trail system, wander the gardens, as well as rest. Deeply rest. Rest the mind. Rest the body. Rest into the heart of awareness itself. 
The retreat will have extended periods of silence as well as time for connecting in other ways. Connecting with old friends, meeting new ones, all while connecting deeply with ourselves. Resting in true nature, together. Acting on behalf of the heart of who we are. 
Recommended, but not required, reading for this retreat: The Heart of Who We Are: Realizing Freedom Together 
We hope you will join us, friends! 
Opportunities for scholarships/BIPOC scholarships are available by application. 
Faculty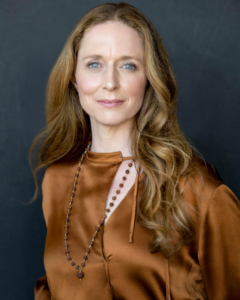 Caverly Morgan
Caverly Morgan is a meditation teacher, non-profit founder, speaker, and author. She is the founder of Peace in Schools, a nonprofit that created the nation's first for-credit mindfulness class in public high schools. Caverly is also the founder of Presence Collective, a community of cross-cultural contemplatives committed to personal and collective transformation. She is the author of A Kids Book About Mindfulness as well as The Heart of Who We Are: Realizing Freedom Together.  Caverly blends the original spirit of Zen with a modern nondual approach. Her practice began in 1995 and has included eight years of training in a…
Learn more about Caverly Morgan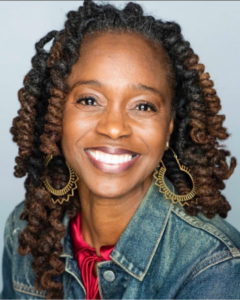 jylani ma'at
As a practitioner and student of health, wellness, and the contemplative arts for over 25 years, jylani has become a trained and certified, internationally-known mindfulness and meditation facilitator + registered yoga instructor, and yoga nidra professional, trained by MNDFL Meditation, UCLA MARC + Mindful Schools + Tracee Stanley/Chanti Tacoronte-Perez and more. In addition, jylani's education and history as a certified integrative health coach and licensed healthcare professional, has supported her commitment to Black women & girls along their individual and collective journeys toward well-being. jylani is also the President of Presence Collective. jylani, as a community and corporate curator of physical,…
Learn more about jylani ma'at