Discovering the Open Heart
With Caverly Morgan and Dr. Kristin Neff
December 14 - 17, 2023
A special three-day immersive workshop with Caverly Morgan and special guest Dr. Kristin Neff
When we open our hearts to ourselves, our lives are transformed. We have greater peace and more capacity to cope with emotional challenges. We become happier and more satisfied with our lives. But it's sometimes hard to open our hearts. We don't know how, or we don't think we deserve it.
Do you ever find yourself trying and failing to open your heart? Does it ever feel laborious–like pushing a boulder up a hill? Ironically, trying too hard to be self-compassionate may get us stuck in striving and make it even more difficult to open.
We're often identified with an "I" that thinks we're in control and fixates on the right way to do things. "You should be kinder to yourself and others." "You ought to have an open heart." "You should practice self-compassion more diligently." But who is the self in self-compassion? What is the heart that opens to ourselves, others, and life itself? Is there an "I" doing things at all, or are we simply resting in our true nature?
Come join Caverly Morgan with special guest Dr. Kristin Neff for an experiential workshop that will examine these issues. For three days, we will create a space of loving, connected presence as we explore questions that cannot be successfully answered by the intellect but are best resolved through direct experience.
Each day this immersive experience will include teachings and guided meditations with Caverly Morgan, a session with Dr. Kristin Neff, dyads, group discussion, Q and A, and journaling.
What will you learn in this workshop:
How to respond to feelings of failure or inadequacy with kindness and care
How to relate to difficult emotions with greater ease – How to take the effort out of self-compassion practice
How to access your true nature which is naturally compassionate
How to rest in Being, the heart of who we are
Registration Details
Lodging and Commuter Packages
Lodging packages include 3 nights accommodations at Whidbey Institute 12/14 – 12/16 (Thursday, Friday and Saturday), and all meals Thursday dinner through Sunday lunch.
The Commuter package includes lunch ONLY on Friday, Saturday and Sunday; no lodging included.
Tuition
To increase accessibility for this workshop, tuition is being offered on a sliding scale. Tuition covers the cost of teachings and is listed separately on the registration page. When registering you will be required to select a lodging or commuter package, AND a tuition option.
There are a few, limited scholarships available. They are being offered on a first come, first serve basis. You can apply for a scholarship HERE. Interested in contributing to the scholarship fund? Thank you! You can do so HERE.
Faculty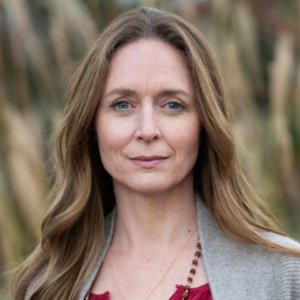 Caverly Morgan
Caverly Morgan is a spiritual teacher, non-profit founder, speaker and author who blends the original spirit of Zen with a modern nondual approach. Her practice began in 1995 and has included eight years of training in a silent Zen monastery. Caverly has been teaching contemplative practice since 2001. She is the founder of Peace in Schools, a nonprofit that created the nation's first for-credit mindfulness class in public high schools. Caverly is the author of The Heart of Who We Are: Realizing Freedom Together as well as A Kids Book About Mindfulness. You can learn more at caverlymorgan.org.
Learn more about Caverly Morgan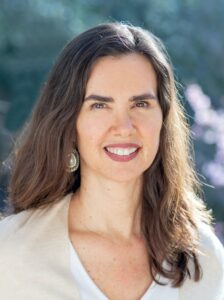 Dr. Kristin Neff
Dr. Kristin Neff is an Associate Professor of Educational Psychology at the University of Texas at Austin. She is a pioneer in the field of self-compassion research, conducting the first empirical studies on self-compassion more than twenty years ago. She has been recognized as one of the most influential researchers in psychology worldwide. She is author of the bestselling books Self-Compassion and Fierce Self-Compassion. Along with her colleague Chris Germer, she co-developed the empirically-supported Mindful Self-Compassion program and co-founded the Center for Mindful Self-Compassion. They co-wrote the best-selling The Mindful Self-Compassion Workbook. For more info see self-compassion.org.
Learn more about Dr. Kristin Neff