Awake and Alive: Mindful Living with Cancer Retreat (POSTPONED)
With Erica Rayner-Horn and Wendy Halowski
April 20 - 24, 2020
 We warmly invite anyone ever diagnosed with cancer to our annual 5-day rejuvenating, healing retreat. 
Join us for this unique transformative opportunity and discover how to navigate the emotional, psychological and spiritual challenges of illness with more ease and joy – and leave refreshed, inspired and renewed. 
Imagine practicing the healing arts of mindfulness, meditation and self-compassion that help you find deeper peace, calm fear and anxiety, boost immunity, build resilience and cope better with stress and uncertainty. 
Imagine the gift of a warm and nurturing community of kindred spirits, also impacted by cancer, sharing stories and insights in a safe, supportive circle that honors and supports your unique journey with cancer. 
Imagine slowing down and experiencing deep relaxation through various healing modalities – and having time for yourself for journaling and self-reflection. 
Imagine nurturing body and soul with creativity, laughter, delicious, organic food and the serenity and peacefulness of 100 acres of protected forest, labyrinth, trails, and gardens. 
The retreat begins with registration and check-in Monday the 20th in the afternoon and ends after lunch on Friday the 24th. You are welcome to invite family and friends to join us for the closing lunch on Friday.
For questions about the retreat, contact [email protected]. For questions about registration or billing, contact [email protected].
---
RETREAT COST
Our goal is to offer this retreat to anyone who wishes to attend and we strive to make it as affordable as possible. We know that navigating life with cancer can involve financial distress and so we offer a couple of payment options. Our scholarship fund receives donations from generous alumni, family members, and other individuals, and these funds are awarded upon request to those seeking assistance.
Standard Registration Fee of $995 includes all accommodation, healthy gourmet meals, and tuition for the five-day retreat.
For those who require subsidized tuition, we offer Supported Registration Rates of $795 or $895.
For those who are able to provide financial support, we offer a Supporting Registration Rate of $1295.
Please consider your financial situation carefully before you enter your registration payment level. Every extra dollar of support helps make this program accessible to more people.
---
3-PART APPLICATION PROCESS
Complete this preliminary application by clicking REGISTER NOW above.
Complete a health questionnaire.
Your application will be reviewed and we will follow up with you for a phone interview with Erica. If we can offer you a place in the
retreat your deposit will become non-refundable. If we cannot offer you a place it will be refunded to you in entirety. Upon
acceptance we will ask you to complete the tuition and lodging payment if you have not already done so.
We appreciate your patience with this process. We are committed to building a cohesive group of participants who will benefit from this retreat!
---
WHAT PEOPLE ARE SAYING ABOUT THE RETREAT
---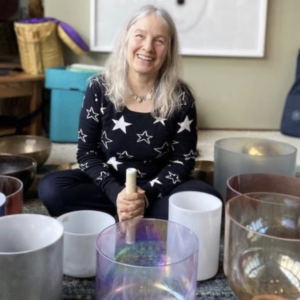 Deborah Koff-Chapin will offer the 'Song Bath' during the retreat. This is a nurturing sacred space that has a deep resonant field she creates with the sound of her gemstone crystal bowls and her evocative vocals. Many people find this experience deeply relaxing and healing.
Deborah has been holding sacred space through sound since she began facilitating creative process workshops in the 1980's. She offers Song Bath locally on Whidbey Island and further afield. Her music is a central component of her workshops. Deborah is the originator of Touch Drawing, which she facilitates internationally, the creator of the best -selling decks SoulCards 1 & 2, and the author of Drawing Out Your Soul.
Faculty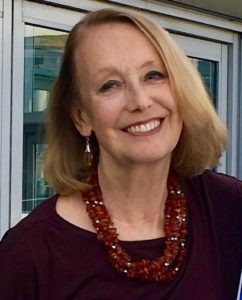 Erica Rayner-Horn
 Erica Rayner-Horn M.A., L.M.H.C.  Erica is a mindfulness-based psychotherapist based in Seattle, specializing in integrating mindfulness in her work as a therapist, presenter, workshop leader and writer. Weaving Western psychology with the wisdom and meditative practices of Eastern contemplative and spiritual traditions, Erica has developed a powerful approach that helps relieve stress, reduce anxiety and depression, and strengthen resilience for facing life-changing challenges such as serious illness, trauma and loss.  As a cancer survivor herself she brings her personal experience to her professional work and is passionate about teaching mindfulness as an effective way to live well and thrive with…
Learn more about Erica Rayner-Horn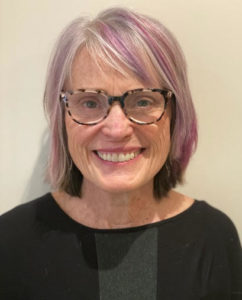 Wendy Halowski
 Wendy Halowski, Dip. DH; BHSc.MSc; has co-facilitated programs for people living with acute and chronic illnesses (including cancer) and caregivers through the Tzu Chi Institute which integrates both conventional and complementary methods of health care. The focus of her work is integrating the body, mind, emotions and spirit to enable individuals to be present in their lives as they unfold. She has practiced as a clinical counselor in Vancouver, British Columbia for over 25 years working with couples and individuals to pursue healing, wholeness and seek out their own inner wisdom.  She is also a SoulCollage® facilitator using a unique…
Learn more about Wendy Halowski