Renewal: Connecting to What Matters
With Gregory Flynn and Shannon Patterson
October 1 - 3, 2021
A Connection Works Retreat at the Whidbey Institute
(Please note: we are asking all participants in this program to be vaccinated. Please email Shannon and/or Greg with questions about the program or this policy.)
We've all been through a lot since early March 2020. The two of us at Connection Works have been powerfully moved by some of the collective sensemaking we've done over the last year. Hearing other's stories and being heard by others has helped us connect to our wisdom and our longings while also revealing new perspectives and possibilities. You know, those amazing moments where someone says something that totally upends the way you've been thinking? Or when someone asks you a question that takes you right to the heart of the matter in a way you've been unable to on your own?
We would like to offer this experience to you through this retreat.
Please join us and others in making sense of where we've been, where we are, and where it feels important to go. Let's slow down, ground, feel, and listen. Let's draw on our personal and collective experience to deepen our clarity about what it means to intentionally build our lives around what really matters to us now by exploring such  questions as:
What has become clear(er) or more important for you?

What do you want to bring forward?

What do you want to leave behind?

What are you feeling called to do?

Who are you  feeling called to be and be with?

What really, deeply  matters to you these days?
The upheavals that punctuate life are valuable opportunities for transformation – if we have the time and space to work through it. That's the gift of retreat: they offer a place where seeds of change can be discovered and tended. If you sense or know you have a seed you want to nourish, please join us.
---
Retreat Costs:
Lodging and Meals: $320 (total for two nights and six meals). All participants will be in single room lodging with shared bathrooms. Two people from the same household may share a room for $280 per person (for two nights and six meals). The Whidbey Institute can accommodate most dietary restrictions and preferences — and their food is deeeelicious!

Program Tuition: We want to make this opportunity as accessible as possible. We are offering tuition on a sliding scale of $150 – $325 with an opportunity to contribute to a scholarship fund. We are inviting BIPOC to attend without having to pay tuition.
---
About Connection Works
We are a coaching, training, and consulting company that helps business leaders clarify organizational purpose, shift culture, improve team performance, and develop their people. At the center of this work is helping leaders, teams, and employees build their inner capacity to better navigate all the tricky human dynamics that come along with working and living in our complex and busy world.
Outside of organizations, we help create spaces for humans to connect with one another and support each other's growth through generative dialogue.
Faculty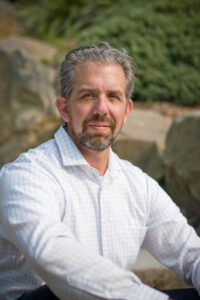 Gregory Flynn
Gregory Flynn is a partner in Connection Works. He's a coach, a facilitator, and a collaborator to those who are interested in a journey of personal and professional development. He began working in leadership development, facilitation, and coaching more than fifteen years ago in the non-profit field, supporting people as they found their voice at work. He's since expanded his work to include the private and government sectors in both internal roles and as a consultant. He especially loves working with people – individually and collectively – who are in a state of transition. And, hey, these days, who isn't?…
Learn more about Gregory Flynn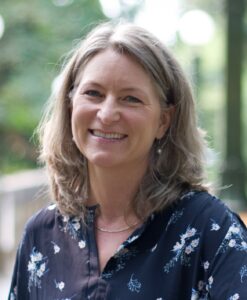 Shannon Patterson
Shannon Patterson is the founder of Connection Works. She is located in Seattle, WA. Shannon draws on the practices of Identity Mapping®, emotional intelligence, nonviolent communication, group dynamics, complexity science, and Liberating Structures to help the people she works with navigate "the complexity in here" so they can navigate "the complexity out there" from a place of authenticity and wisdom. Whether that complexity is a personal leadership challenge, a team's tricky dynamics, or shifting an organization's culture, she helps bring more clarity to the complexity people face by helping them understand what's happening beneath the surface. Shannon also draws on…
Learn more about Shannon Patterson